Volunteer to Coach The First Shift
---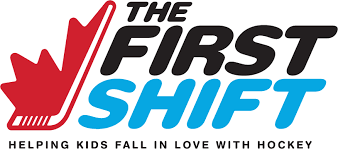 Thank you for your interest in volunteering with our 2019 First Shift Program.
Please note the following:
All volunteers are required to attend the Equipment Distribution on Tuesday, October 9. Volunteers will be needed from 5 pm until 9 pm. Location is to be determined.
All volunteers are also required to attend 6 one-hour ice times. We expect the ice times to be on Saturdays at about noon. The first ice time will probably be November 3.
Remaining ice times will be November 18, 25, December 1, 8 and 15th.
Volunteer coaches must be
(1) rostered with RJMHA as a Midget or Juvenile player AND/OR
(2) rostered with RJMHA as a coach.
Coaches who are new to The First Shift will receive Bauer gloves, helmet, stick and tracksuit. The tracksuit will be embroidered with the Jets logo.
Coaches who have been involved with the program before will receive a stick.
We will follow up with all applicants in mid September to confirm availability.
Please note, we usually do a mix of Midget/Juvenile players and more experienced coaches for this program. Midget/Juvenile players who are interested in working with Initiation players are also encouraged to volunteer as on-ice helpers with Hockey 1 and/or Intro to Hockey.
If you do not get an opportunity to volunteer in Fall 2018, please note that we will be offering The First Shift again in Winter 2019.