Referee Resources
---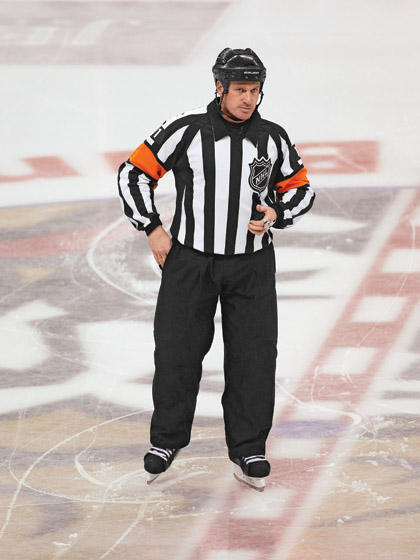 Dear RJMHA 2006-and-above Families:
As some of you know, Richmond has a tradition of producing excellent referees. In fact, two current NHL refs got their start in Richmond, as well as a number of WHL and BCHL refs.
This is a call for your player to join the ranks of hockey officiating. It is an opportunity to put their skating skills and hockey sense to use. Officiating is an opportunity for them to see the game from a different point of view, work a job with responsibility and challenge, and contribute to the minor hockey association.
The first step in this journey is to register for the 'online officiating 1/2' referee course offered by Hockey Canada. This costs about $20 and will take a few days to finish since there are a number of videos for the aspiring refs to watch.
Follow this link to the online course
Once they have finished the online course, your player will be able to register for a 'Level 1 Referee course' (or level 2 if 16 years or older) at a cost of about $80. We have in the past offered an 'in house' clinic in Richmond at Richmond Ice Centre, and are attempting to do so again - please stand by for more info. Of course, any 'new level 1' course would be fine. You will see a number of these offered around the province on the BC hockey clinics page.
The clinic is comprised of a morning classroom session and an afternoon on-ice session. For the morning session, bring a pen and binder/clipboard. Bring a lunch. For the afternoon session, players will need full ref gear.
Full ref gear includes:
skates
full water bottle
hockey helmet with clear visor (about $75 for the visor)
jock
ref shirt (about $75)
whistle (about 5$)
black 'track style' pants (you can buy ref pants, but any all-black athletic pants will do)
players may need 'red ref bands' later in the year
Returning Officials
Follow This link to Clinic Registration