Richmond Jets Minor Hockey Association wins first-ever provincial championship banner.
---
---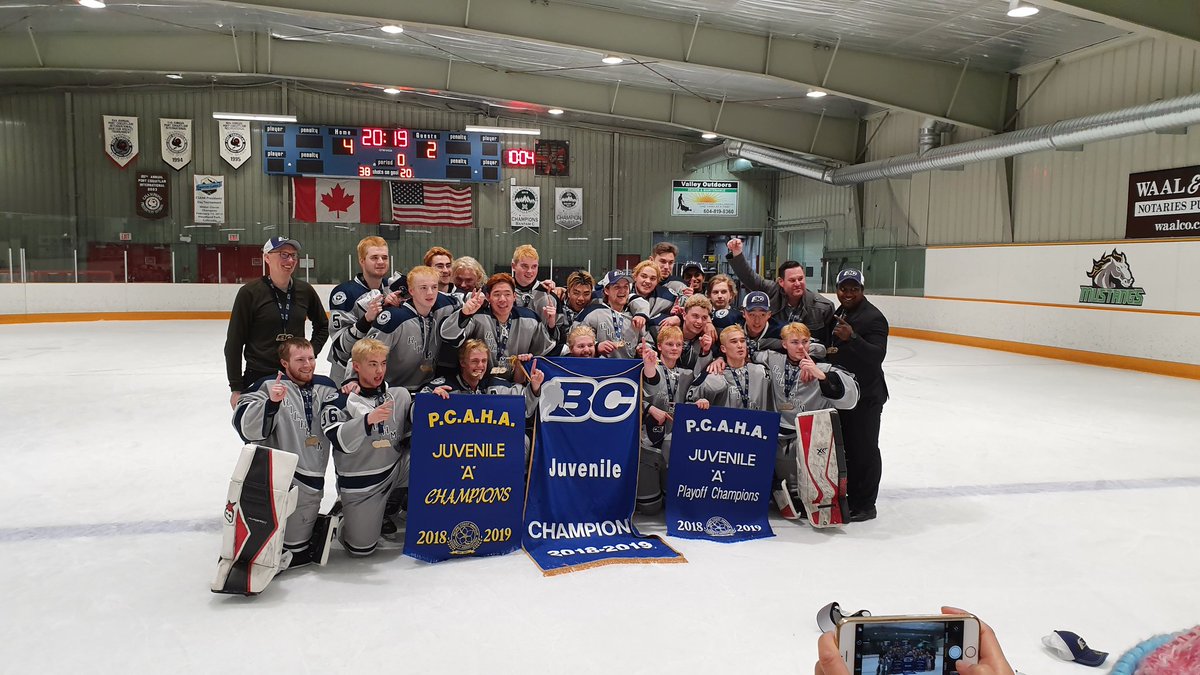 ---
The Richmond Jets Juvenile A1 team excelled in B.C. Hockey's Juvenile Championships in Chilliwack last weekend. They won the championship game, Sunday night, 4-2 vs Langley.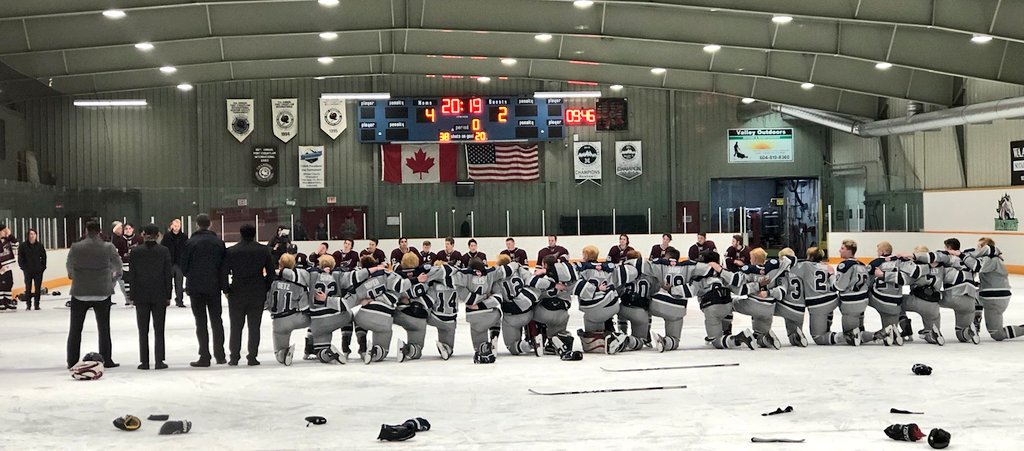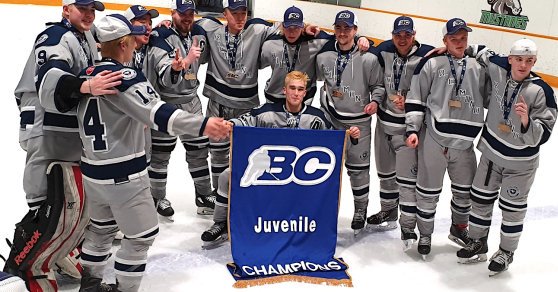 Our team was 25-6-3 in PCAHA league play, and then won 3 straight win the Pacific Coast Amateur Gold Group playoffs to earn placement in the BC Hockey Provincial Championship.
In the championship round robin, our team played Chilliwack (5-2), Saanich (6-2), Ridge Meadows (4-1) and North Vancouver (4-2) to secure a place in the championship game. They also played Langley in the round-robin and won that game 3-2. The win against Langley meant that they were "Home" for the final.
Langley and Richmond were tied at 2-2 to start the second period of the final. Justin Getz and Kenji Choong both scoring for the Jets.
James Sings then scored twice, Robert Axworthy assisted on both goals.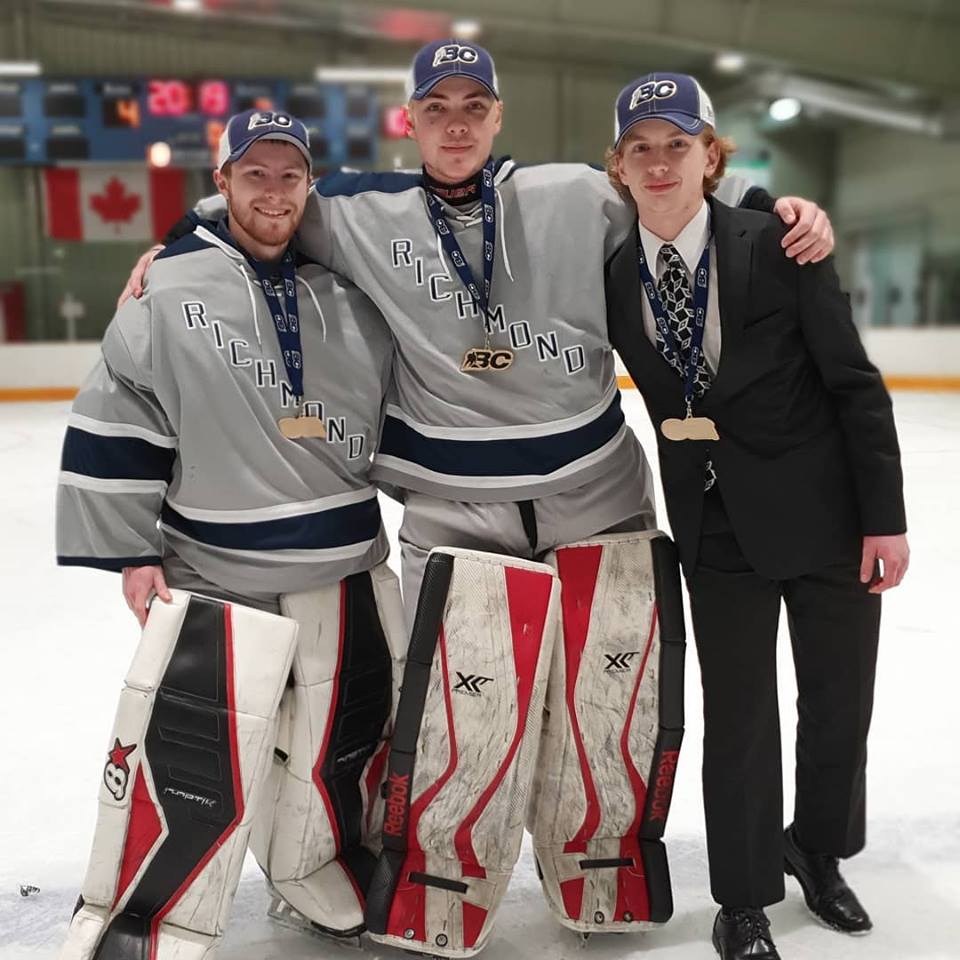 Jacob Head (centre) was in the net for four tournament wins with a 1.75 goals against average. Jordan Allen (left) was goalie for the other wins. His GAA was 2.0.
Also on the team: Paul Coley, Stephen Coley, Jaeden Fitterer, Joshua Freeland, Brayden Furey, Kyle Gounder, Murray Hills, Jin Woo Lee, Thomas Morison, Merrick Roberts, Alphonse Royer and Brady Wang. Adam Billings (right) was an affiliate for the team and backed up Jacob Head on Thursday night.
Juvenile A1 team officials include Head Coach Glenn Wheeler, Assistant Coach Harold Hait, HCSP Kamesh Goundar and Team Manager Michele Frewin.