Our 2019/20 Board of Directors
---
---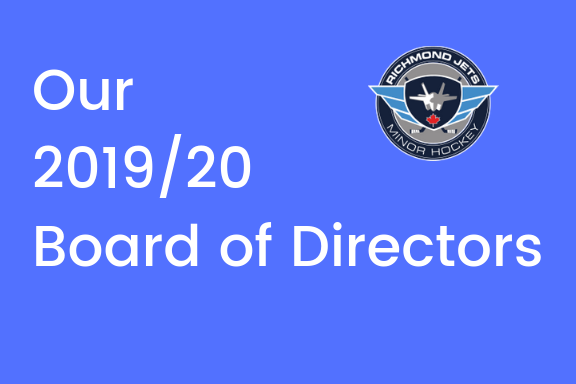 ---
Last night, more than 500 people attended the first-ever Richmond Jets Minor Hockey Association Annual General Meeting
We want to thank Life Member and Pacific Coast Amateur Hockey Association President, Lynne Kiang for Chairing the Meeting
Here are the results of the elections:
President - Carolyn Hart
Board of Directors
Pamela Allen
Jennifer Barha
Eric Bernal
Bapinder Dosanjh
Ken Hamaguchi
Hanif Hamir
Jenny Ho
Steve Howitt
Amber Kovich
Cody Kusch
Jason Light
Tod MacPherson
Eric Schroter
Nicole Swanson
We want to thank all members of the outgoing board for their service to our association.
We also want to thank each person who put their name forward as a candidate for election and the many volunteers to helped the evening run smoothly.
Planning and preparation for your 2019/20 season will begin right away, please find a way to be involved!